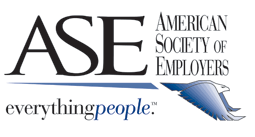 Job Information
General Motors

Manufacturing Engineering – Early Career TRACK - GPSME EE/IE Process Engineer - MFE0006002

in

Warren

,

Michigan
About GM
We're dedicated to achieving our vision of a world with Zero Crashes, Zero Emissions and Zero Congestion. We are looking for people who are passionate about helping us create safer, better and more sustainable solutions for personal mobility. Our bold vision won't happen overnight, but just as we transformed how the world moved in the last century, we are committed to transforming how we move today and in the future.
Why Join Us?
Our culture focuses on building diverse and inclusive teams, where we embrace differences and unique perspectives, so you can contribute to your fullest potential as you pursue your career. Our locations feature a variety of work environments, including open workspaces and virtual connection platforms to inspire innovation, productivity and flexible collaboration. We are proud to support our employees through competitive benefit offerings and beyond through giving back to our communities.
Responsibilities
Technical Rotation and Career Knowledge (TRACK) Program for Global Propulsion Systems – Manufacturing Engineering (GPSME) is a developmental program for recent college graduates. The GPSME version of TRACK is designed to provide these incoming employees with relevant manufacturing engineering & manufacturing plant environment experiences in various areas of the business. This will develop a solid base of knowledge from which to grow into a more effective employee in a shorter timeframe and for launching a career.
Typical assignments in GPSME would entail some combination of the following opportunities:
• Assignment within a Process Engineering Group as a "PROCESS ENGINEER"
• Assignment within a Execution Engineering Group as an "EXECUTION ENGINEER"
• Assignment within other GPSME Engineering areas (e.g. Product Interface & Technical Processes; Operational Excellence) and potentially "CAN" include one of:
o Assignment to a plant in a Focus Factory Engineering role (EE, ME, or IE)
o Assignment to a plant in a Group Leader role (Maintenance; Operations (Machining or Assembly)
o Assignment to another ME center; for a specific exposure relevant to the individual's development
o Assignment cross-functionally to another department within GM
o Assignment to other specific developmental opportunities that may arise or be requested by the TRACK Employee
Travel requirements – up to 25%
Job locations can be at Manufacturing Engineering headquarters in Warren, Michigan or in various plant locations throughout the U.S. Plant locations may include:
• Warren, MI
• Flint, MI
• Lansing, MI
• Orion, MI
• Arlington, TX
• Bowling Green, KY
• Spring Hill, TN
• Wentzville, MO
• Fairfax, KS
• Parma, OH
Basic Qualifications
• Bachelor's degree in Electrical Engineering or Industrial Engineering from an accredited college or university
• Must have a minimum of a 3.0 cumulative GPA on a 4.0 scale
• Preferred graduation date: Fall 2019 or Spring 2020
• Able to work fulltime, 40 hours per week
Desired Characteristics
• Prior internship experience in automotive, technology or manufacturing!
• Knowledge of statistical methods as applied to experimental design and process development
• Demonstrated leadership in field of study, extracurricular activities or service organizations
• Able to work independently and with a team
• Holds themselves and others accountable for demonstrating GMs values and cultural behaviors. Models GM behaviors and creates a winning culture
• Outstanding interpersonal and relationship management skills with the ability to effectively collaborate with varying levels of the organization as needed
• Oral and written communication skills with the ability to distill complex subjects to a wider audience
• Emerging partnership and collaboration skills and ability to learn from and share knowledge with co-workers in a fast-paced environment
• High level of integrity, ability to deal with ambiguity, takes initiative/self-directed
• Evidence of strong character with integrity, honesty, accountability and trust
• Consistently demonstrates innovative thinking and problem-solving skills that is customer-centric
PLEASE ONLY APPLY IF YOU DO NOT NEED SPONSORSHIP TO WORK IN THE UNITED STATES NOW OR IN THE FUTURE. WE ARE UNABLE TO CONSIDER CANDIDATES WHO REQUIRE SPONSORSHIP.
General Motors