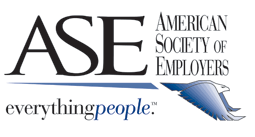 Job Information
General Motors

Integration Design Engineer – (Seats) - ENG0042256

in

Warren

,

Michigan
About GM
There's never been a more exciting time to work for GeneralMotors.
To achieve our vision of a world with Zero Crashes, ZeroEmissions and Zero Congestion, we need people to join us who are passionateabout creating safer, better and more sustainable ways for people to getaround. This bold vision won't happen overnight, but just as we transformed howthe world moved in the last century, we are committed to transforming how wemove today and in the future.
Why work for us
Our culture is focused on building inclusive teams, wheredifferences and unique perspectives are embraced so you can contribute to yourfullest potential as you pursue your career. Our locations feature a variety ofwork environments, including open work spaces and virtual connection platformsto inspire productivity and flexible collaboration. And we are proud to supportemployee volunteer interests and make it a priority to join together in effortsthat give back to our communities.
TheRole
The primary line of engineering support for ArchitectureIntegration, responsible for optimizing seat component layout and interfacewhile reconciling inputs and requirements from Vehicle Design Studios and EngineeringFunctions to yield benchmark-level seats for GM.
Lead cross-functional Compartment Integration Team meetings to integrate (package and optimize) all the parts and subsystems taking input from SMT's, human factors, manufacturing, dimensional engineering, etc.
Lead the resolution of vehicle packaging issues utilizing physical and math model reviews through the integration teams / Design Review process
Create concepts and develop proposals to resolve issues
Leverage DFSS & Enterprise Cost Optimization tools as appropriate to study alternatives while considering impacts such as cost, mass, timing, design for assembly, dimensional variation and quality
Develop meeting agendas and publish minutes
Document open issues in online system, share status, drive resolution and communicate closure. Escalate issues to management when necessary.
Stay informed of Voice of the Customer data and leverage it developing solutions
Ensure that packaging and Studio model are balanced with customer facing targets (Spaciousness, Visibility, Occupant accommodation, Storage/SALT, Cargo, Access)
Benchmark the competition and ensure that the integrated package is competitive (section size, clearances, component locations, component size, functional performance, etc.)
Use Corporate Best Practices as required
Develop and maintain NX skills, creating NX models for surface guidance
Support physical mock-up activities as needed
Ensure all seat components are accounted for and packaged to meet engineering and program requirements
Develop space claims and package solutions to meet customer needs while maximizing the utilization of space
Lead the development of seat design criteria
Develop criteria to support surface development while balancing all requirements
Develop typical and design execution sections (DES)
Support Math Virtual Assessments & Synch Point reviews
Basic Required
2+ years' experience in a related area
Understanding of engineering theory and principles of automotive design
Excellent oral and written communication skills
Demonstrated ability to work independently and with others
General interest in product design, particularly automotive
General interest and ability to integration complex systems
High level of analytical ability where problems are unusual or difficult
High level of interpersonal skills to work effectively with others
Familiarity with manufacturing processes
Demonstrated skills on CAD - Unigraphics systems
Basic understanding of Engineering Specifications
College degree with a major in engineering or established substitute (Technical associates + Mich. Tech Univ. DE Certificate during DE transition period)
Basic Preferred
Engineering Degree (B.S.) in Mechanical Engineering
SMT Seat experience
Courses preferred: Statistics, Mechanics of materials, Vehicle/occupant packaging, Integrated Design
DFSS Certification
General Motors