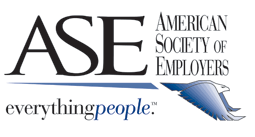 Job Information
Citizens Property Insurance Corporation

Underwriter - Commercial Lines

in

United States
Underwriter - Commercial Lines
Location: Jacksonville, FL
Position Number: 00352, 00383, 00880
of openings:
2
Description
POSITION SUMMARY: This position evaluates applications for new business, renewals and certain endorsements for acceptability in accordance with corporate guidelines and standards. This position mandates the successful completion of all the requirements of Citizens Underwriting School, which includes obtaining an overall passing score.
ESSENTIAL FUNCTIONS: THE FOLLOWING ARE THE USUAL, BASIC AND ESSENTIAL FUNCTIONS OF THE POSITION. THESE FUNCTIONS ARE NOT TO BE CONSTRUED AS AN EXHAUSTIVE LIST OF ALL RESPONSIBILITIES, DUTIES, AND SKILLS REQUIRED.
Model ethical behavior and execute job responsibilities in accordance with Citizens core values and ethics policies.

Evaluate new and renewal business requests as well as endorsements in order to determine insurability maximizing performance and underwriting results.

Perform specialized functions and projects in accordance with departmental rules and regulations.

Approve or reject a risk and / or structure coverage within approved authority level and perform transactions according to latest corporate standards, using consistent and efficient risk-based underwriting philosophy in all products and activities.

Initiate action to cancel or reinstate a policy, modify coverage based on corporate guidelines and consistent and efficient risk-based underwriting.

Interact via phone and in writing with internal and external business partners regarding the acceptability and issuance of coverage, providing a level of service that meets the customers' needs.

Provide input concerning work-related issues such as process improvement to management.

Mentor underwriting technicians in collaboration with management and supervisor to develop skills that consistently promote risk-based underwriting philosophy including training and development of staff as needed.

May assist in the evaluation of work product of other team members.
REQUIRED KNOWLEDGE, SKILLS, AND ABILITIES:
Ability to manage multiple tasks simultaneously.

Strong verbal and written communication skills.

Ability to analyze and interpret insurance coverage, policies, procedures and reports.

Proficient in Microsoft Office, including Microsoft Word and Excel.
REQUIRED EDUCATION & EXPERIENCE:
Associate's degree OR 2 years of relevant experience (such as insurance underwriting operations, agency, mortgage insurance) OR a combination of college education and relevant experience equivalent to 2 years.

2 or more years property insurance underwriting operations experience with at least one year in Commercial Lines underwriting.

Within 180 days of employment, must successfully complete all requirements of Citizens Underwriting School, which includes obtaining an overall passing score.
PREFERRED QUALIFICATIONS:
Bachelor's degree in field with skills transferable to insurance.

Two or more years commercial underwriting experience.

Thorough knowledge of Citizens underwriting manuals, procedures, policy administration and workflow applications.

Possession of IIA Certificate in General Insurance or equivalent insurance designation.
PHYSICAL REQUIREMENTS:
This position requires the ability to sit for long periods of time, hear and converse over the telephone, and key frequently on a computer (2 or more hours per day).