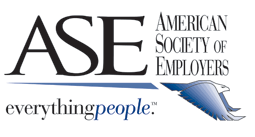 Job Information
Citizens Property Insurance Corporation

Trainer - Underwriting

in

United States
Trainer - Underwriting
Location: Jacksonville, FL
Position Number: 00915
of openings:
1
Description
POSITION SUMMARY: This position will support Insurance Operations Training, Underwriting and Quality Assurance. This position will participate in the development and delivery of Underwriting training, and assists in business processes improvement and preparing proactive solutions that maximize efficiencies.
ESSENTIAL FUNCTIONS: THE FOLLOWING ARE THE USUAL, BASIC AND ESSENTIAL FUNCTIONS OF THE POSITION. THESE FUNCTIONS ARE NOT TO BE CONSTRUED AS AN EXHAUSTIVE LIST OF ALL RESPONSIBILITIES, DUTIES, AND SKILLS REQUIRED.
Model ethical behavior and execute job responsibilities in accordance with the Citizens core values and ethics policies

Plan, organize and develop training content curricula and materials to meet training needs, both web-based and classroom-based

Create and present training and assistance to Underwriting employees to increase knowledge and skill, and achieve improved results

Assist the Underwriting Organization by conducting field training at remote locations as needed

Identify new technology and other resources, to achieve greater efficiency and improved results

Assist the Insurance Operations Organization to assess the need for, and create specific training for, staff and business partners

Develop process-specific, competency-based education programs as assigned in conjunction with subject matter experts (SMEs) that will include train-the-trainer and end-user programs

Create, maintain, and update training materials to support curriculum for use in training sessions

Integrate and deliver property insurance training programs (e.g., policy, systems, workflows, statutes)

Conduct classroom based training and virtual Instructor Led Training (vILT) for internal staff and external business partners using audiovisual aids, classroom lectures, and printed handouts

Coordinate and finalize attendance rosters, grades and training activity reports

Participate in evaluating training courses and program effectiveness via SurveyMonkey results, identify problem areas and make recommendations for course or program improvements

Participate in maintaining and updating Citizens training and system materials, documentation manuals, job aides, quick-fact reference guides and other training aids used in classroom and web-based training courses, workshops, seminars, etc.

Responsible for the content accuracy as assigned by Manager of all instructional and web-based learning materials, including scheduled reviews and updates

Analyze and draft content for written communication, including Informational e-mails, as well as talking points and job aids for internal staff

Serve as technical resource and SME regarding Citizens policies, procedures and insurance products during vILT and live training sessions, in training follow ups and within inter-departmental review committee meetings. Also, provide technical knowledge toward the development of content and curriculum in workgroup settings

Assist the Underwriting Quality Assurance Program in developing and implementing quality improvement strategies.
REQUIRED KNOWLEDGE, SKILLS, AND ABILITIES:
Intermediate to advanced skill level using a PC and software, including Microsoft Office Suite

Strong ability to effectively communicate verbally and in writing, to include presentation skills

Knowledge of Quality Assurance and training principles

Ability to plan, prioritize workload, organize and coordinate multiple tasks and projects

Ability to use problem-solving and analytical techniques

Ability to translate technical data into user-friendly documentation, coursework, process flows, etc.

Strong knowledge and understanding of property insurance operations, underlying principles and related Florida laws and regulations

Demonstrated teaching/training skills or aptitude to teach technical materials

Ability to maintain effective working relationships with Insurance Operations and vendors
REQUIRED EDUCATION AND EXPERIENCE:
Associate's degree OR 2 years relevant experience OR a combination of college education and relevant experience equivalent to 2 years of college

5 or more years of property insurance underwriting or operations experience, 4 of which should be professional underwriting experience (i.e., at the underwriter level or above)

Experience with hands-on training, course development or presentation

Within 180 days of employment, must successfully complete all requirements of Citizens' Underwriting School, which includes obtaining an overall passing score
PREFERRED QUALIFICATIONS:
Bachelor's degree in field with skills transferrable to insurance

Experience with file audits

7 or more years of field property and casualty insurance underwriting experience 5 of which should be in Professional Underwriting experience (i.e., at the underwriter level or above)

4 or more years of experience in property insurance training, 2 of which should be hands-on technical training

Experience presenting to large groups (50 or more attendees)

Insurance Designations (CPCU, ARM, INS, CIC, CRM)

Knowledge and understanding of underwriting risk principles
PHYSICAL REQUIREMENTS:
This position requires the ability to sit for long periods of time, hear and converse over the telephone and in-person, and key frequently on a computer (2 or more hours per day)