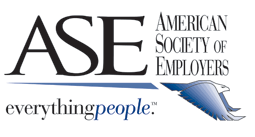 Job Information
ZF

Machine Helper

in

Rogersville

,

Tennessee
Machine Helper
Division A - North America Steering
38182BR
Job Description
¨ Responsible for operating manual, automated, and computerized machines in order to perform a wide variety of operations.
¨ Performs loading and unloading of materials into machines.
¨ Monitors operation of equipment.
¨ Performs setup of new tooling or adjustments of current tooling, in order to meet quality and production standards.
¨ Performs visual and gauging inspections of parts, using a variety of measurement tools and gauges.
¨ Maintains coolant ratios by changing filters in coolant system.
¨ Performs cleaning activities on internal and external equipment components.
¨ Completes paperwork for documentation of quality patterns.
¨ Transports material to and from workstation.
¨ Assists other team members in performing other operations when necessary.
¨ Performs housekeeping functions around work area, using hand-cleaning supplies as 5s mandates.
¨ Assists in repairs to problems with equipment if nature of problem is fairly minor.
Required Education and Experience
Education: High school diploma or equivalent. Basic Skills training.
Experience and Skill Requirements
0+ years
Experience: Manufacturing, machining operator experience preferred.
Additional Skills, Knowledge or Abilities:
1.Verbal and written communication skills
Physical stamina to work long overtime hours consecutively

Physical strength to lift and maneuver heavy parts

Physical agility to reach and climb

Hearing proficiency
Position Status
Direct
Functional Area
Manufacturing
City
Rogersville
State
Tennessee
Country
United States
Equal Employment Opportunity/Affirmative Action Employer M/F/D/V