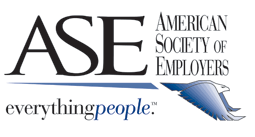 Job Information
FANUC America Corporation

Senior Process Engineer

in

Rochester

,

Michigan
FANUC America CorporationSenior Process EngineerRochester, MI 48309
AtFANUC America Corporationwe are passionate about our customers, our employees, and the work we perform. We maintain a workplace where individuals can be proud of, where talents are embraced, and results are encouraged and supported.
We are looking for talented people who value integrity, informed decision-making and collaboration. If you believe you are one of those talented people, and are interested in being considered for a career atFANUC America, we invite you to applytoday!
FANUC America Corporationprovides the most complete range of industry-leading robotics, CNC and motion control systems, and ROBODRILL machining centers. Our innovative technologies and proven expertise help manufacturers in the Americas to be more efficient, reliable and profitable. FAC is currently searching for aSenior Process Engineerto join our Automation Systems Group which is a turnkey systems solutions provider. Primary responsibilities will include:
As a senior engineer act as central point for technical issues related to mechanical, pneumatic, and process engineering. Will occasionally lead a team of mechanical engineers during the execution of large systems.

Attend internal & customer project kick-off meetings and provide technical expertise

Review detailed project budget and scheduling

Develop and maintain a detailed project technical plan and engineering task list

Generate written specifications detailing system functionality

Plan, request, follow-up, and approve all mechanical engineering issues

Includes: Robot Reach, Payload, Inertia, Cycle-time, & tolerance studies; Mechanical & Pneumatic component sizing; Develop system Sequence-of-Operations.

Lead the Robot Safety Risk Assessment team for assigned projects.

Create or oversee 3D concept modeling and simulation.

Provide periodic updates of process engineering task list to project manager

Responsible for line-up of outside design/build sources for quotations and then review with the design department

Enter requisitions for outside design and build and monitor progress

Generate runoff criteria & coordinate the buyoff of equipment built by approved suppliers prior to shipment to FANUC America

Schedule and chair design review meetings and track related open issues

Coordinate team meetings & maintain all related Failure Mode and Effects Analysis documentation

Coordinate delivery & return of all documentation for customer approval

Provide design department written request for design modifications as necessary

Generate Work Change Request documents as necessary

Ensure documentation package is available to manufacturing department per project schedule

Approve redline changes on manufacturing floor

Review redline changes with designer before updates

Generate run-off documentation as it relates to process engineering activities

Develop and generate preventative maintenance, system specific, and equipment operations manuals and spare parts
Ideal candidate will have the following experience and education:
Bachelor degree in Electrical/Mechanical Engineering or related field, or equivalent relevant experience.

Must have eight years strong technical expertise in system engineering, design, and integration of robotic automation systems.

Must have working knowledge of AutoCAD and Solidworks.

Experience with FANUC Roboguide simulation software preferred.

Strong mechanical system knowledge.

Ability to work as part of a team.

Must be organized and able to manage multiple tasks.

Exposure to ISO quality systems and RIA Safety requirements.
We offer market competitive pay and benefits programs, as well as opportunities for advancement, knowledge and skill development, and recognition of individual achievements. In addition, we offer the following benefits to our employees:
Medical, Dental & Vision Insurance

401(k) Retirement Program

Life Insurance

Short-Term & Long-Term Disability Plans

Tuition Reimbursement

Wellness Program

Flexible Spending Accounts

Employee Assistance Program

Flexible Benefit Dollars

Generous Holiday & Vacation Program
Equal Opportunity Employer, including disabled and veterans.