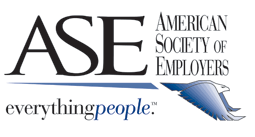 Job Information
Penske

Senior Systems Analyst

in

Reading

,

Pennsylvania
Description:
Position Summary:
The Sr. Systems Analyst is responsible to lead analytical efforts associated with multiple projects, which are based on requirements given directly by customers or client groups. Incumbent gathers business requirements from client groups and suggests enhancements to existing systems, or proposes solutions to current client group needs. They design solutions, translate business requirements into system requirements, distribute tasks to internal and external developers, either conduct or oversee the system-level testing and
documentation, and provide project management for multiple complex projects that have organization-wide implications and impact. Such efforts often require cross-function involvement with other IT groups and external software vendors. They are the primary contact and lead IT support resource for one or more enterprise application/systems. The Sr. Systems Analyst is responsible for the creation of project plans, timelines, milestones, goals and ownership. They will lead regular meetings to ensure effectiveness of plan, cost implications and quality of solution. The Sr. Systems Analyst's role is heavily involved in technical resource management, where they schedule resources to work on projects, assign tasks, and assess task quality. The Sr. Systems Analyst is held accountable to complete projects on time, and ensure all tasks and projects are executed to department quality standards.
Major Responsibilities:
Work closely with process owners at a sr. level management level project team during scope development and option analysis phase.

Translate business requirements into system requirements

Manage the projects and/or solutions to meet client group expectations.

Main point of contact for client group updates, issues, and questions.

Execute technical solutions to department quality standards.

Lead project scope development and options analysis and recommend technical solutions to meet customer needs.

Responsible for the creation of project plans, timelines, milestones, goals and ownership

Lead regular meetings to ensure effectiveness of plan, cost implications and quality of solution

Must complete and implement projects on time, and ensure all tasks and projects are executed to department quality standards.

Responsible to design technical solutions based on system capabilities, then assign task specific work to others using the solution design.

Once project is implemented, must be able to train end user groups on how to use the technical solution

Involved in analyzing system/software capabilities and how it relates to creating a technical solution.

Identify future opportunities for system enhancement and value generation.

Involved in mentoring junior level associates.

Delegate and assign tasks to onshore and offshore technical resources for projects.

Responsible to assess task quality and provide ongoing feedback to project members.

Assists with writing reviews for associates in their team.

Provides input on the training needs and skill improvements for associates in their team

Assists management in application release planning.

Other projects as assigned by the manager
Qualifications:
Bachelor's degree required, advanced degrees preferred

Green Belt, Black Belt, Lean, or PMP certification preferred

10 years of functional experience for Senior Systems Analyst

3-5 years of project management experience (including large scale projects, and managing multiple projects at one time)

Full fluency and expert level knowledge in systems/languages applicable to the role.

Must be able to break technical solutions into logical units, and have the ability to use models to show applications or program flow.

Full understanding system development lifecycle, methodologies and standards

Proficient in troubleshooting skills and show the ability to apply knowledge to resolve issues quickly.

Knowledge of appropriate programming language(s), Tools, and technologies:
-Web Development - HTML/CSS/JavaScript, Angular JS, and Responsive Design
-Web Architecture experience
-Java/J2EE preferably on a web application server like Websphere
-Web/Restful services and creating API's
-Spring Framework and Design Patterns, iBatis
-JSON, XML, AJAX
-GIT, Bitbucket/Stash, Bamboo, ANT, JIRA, Confluence
-SQL, ORACLE, DB2 (AS400/iSeries)
-Exposure to Mobile development, either native or mobile web development
-SEO and web metrics(ex. Google Analytics)
-Windows, MAC(if applicable), MS Office
-Development methodologies including Agile/Kanban
Must have strong written and oral interpersonal communication skills

Must have strong analytical skills and attention to detail

Strong customer focus is required

Must be able to work independently or on a team

Strong time management skills required

Must show initiative in issue resolution and prevention

Establish consultative customer relationship

Ability to perform new hire interviews

Regular, predictable, full attendance is an essential function of the job

Willingness to travel as necessary, work the required schedule, work at the specific location required, complete Penske employment application, submit to a background investigation (to include past employment, education, and criminal history) and drug screening are required.
Physical Requirements:
-The physical and mental demands described here are representative of those that must be met by an associate to successfully perform the essential functions of this job. Reasonable accommodations may be made to enable individuals with disabilities to perform the essential functions.
-The associate will be required to: read; communicate verbally and/or in written form; remember and analyze certain information; and remember and understand certain instructions or guidelines.
-While performing the duties of this job, the associate may be required to stand, walk, and sit. The associate is frequently required to use hands to touch, handle, and feel, and to reach with hands and arms. The associate must be able to occasionally lift and/or move up to 25lbs/12kg.
-Specific vision abilities required by this job include close vision, distance vision, peripheral vision, depth perception and the ability to adjust focus.
Penske is an Equal Opportunity Employer.
About Penske Truck Leasing
Penske Truck Leasing Co., L.P., headquartered in Reading, Pennsylvania, is a partnership of Penske Corporation, Penske Automotive Group, and Mitsui & Co., Ltd. A leading global transportation services provider, Penske operates more than 260,000 vehicles, employs more than 29,000 people, and serves customers from more than 1,000 locations in North America, South America, Europe, Australia, and Asia. Product lines include full-service truck leasing, contract maintenance, commercial and consumer truck rentals, used truck sales, transportation and warehousing management and supply chain management solutions. Visit http://www.GoPenske.com to learn more.
Work Locations: 100 Gundy Drive Reading, PA 19607
Primary Location: United States-Pennsylvania-Reading
Zip: 19607
Job: Information Technology
Penske (Oracle) Job Name: Information Technology
Req ID: 1801651
Penske