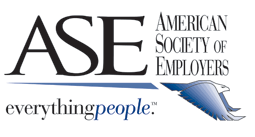 Grant Thornton LLP

Business Technology-Strategic Business Analyst-Tax Services

in

Oakbrook Terrace

,

Illinois
Grant Thornton is collaborative, entrepreneurial and on the move. As part of a dynamic global organization of 42,000 people serving clients in more than 120 countries, we have the agility and focus it takes to be a leader.
Business Technology – Strategic Business Analyst – Tax Services
Profile
The Business Technology (BT) Strategic Business Analyst (SBA) for Tax Services interacts with the Business Technology Leaders (BTLs), BT portfolio managers and service line resources to identify business needs and solutions within the context of the overall direction of the service line and the firm. They develop and implement critical business solutions through information gathering, synthesis, review and testing. The SBA aligns strategic goals with key business decisions regarding products and services; partners and suppliers; organization; capabilities; and key business and BT initiatives. The BT Tax SBA provides the business analysis capability primarily for their Business Technology Leader, portfolio manager and customers and will also engage in other areas.
Successful strategic business analysts are skilled in practicing various research methodologies and are able to balance the information gathering and human resources aspects of strategic business analysis. They also require powerful motivational and communication skills in order to successfully interact with a variety of project stakeholders who may have competing interests. They must be able to develop a rapport with others quickly.
Essential Duties and Responsibilities
A broad, enterprise-wide view of the business and varying degrees of appreciation for strategy, processes and capabilities, enabling technologies, and governance.
The ability to recognize structural issues within the organization, functional interdependencies and cross-silo redundancies. Those issues may exist in role alignment, process gaps and overlaps, and business capability maturity gaps.
Demonstrate a depth of knowledge of business line's practices and workflows within the Business Technology (BT) organization; communicate to the technology ecosystem key information on these interrelationships.
The ability to apply architectural principles, methods, and tools to business challenges.
The ability to visualize and create high-level models (rigorous information-rich diagrams) that can be used in future analysis to extend and mature the business architecture.
Guide business and support strategic planning of business direction based on an understanding and analysis of business problems, objectives and risks.
Generate new business solutions and/or processes to increase efficiency and maximize business value.
Facilitate ideation discussions and advance ideation activities.
Determine and document the impact of new initiatives on existing people/process/technology resources or processes.

Participate in BT demand planning and shaping.

4 year Bachelor's degree or equivalent work experience required.

The ability to draw conclusions or determine impacts across multiple and varied projects, programs, services lines or processes and articulate their collective relevance.
The ability to anticipate business risks and develop contingencies well in advance of impact.
Experience modeling business processes using a variety of tools and techniques (preference for BPMN).
Exceptional communication skills both verbal and written.
Must be a team player able to work effectively at all levels of an organization with the ability to influence others to move toward consensus.
Must have ability to work in cross-functional teams and flex to roles in matrixed organization.
Must be highly reliable, trustworthy, honest, and commitment oriented.
Strong situational analysis and decision-making abilities.
Strong ability to 'see' across business and technology areas to bring the pieces together in analysing, solutioning and problem solving.
Broad/diverse business knowledge of a range of functions, productions and/or systems or expert knowledge of specialized functions, productions and/or systems.
Extensive practical experience in system development life cycle (SDLC), application development and/or business partner solution delivery.
Strong ability to manage change and cope with complex and ambiguous situations.
Understands current technology trends and process quality methodologies and how these can be applied to the business partner's business.
Benefits:
Grant Thornton LLP promotes a nationally recognized culture of health and offers an extensive array of benefits to meet individual lifestyles. For a complete list of benefits, please visitwww.gt.com.
Founded in Chicago in 1924, Grant Thornton LLP (Grant Thornton) is the U.S. member firm of Grant Thornton International Ltd., one of the world's leading organizations of independent audit, tax and advisory firms. Grant Thornton has revenues in excess of $1.3 billion and operates 58 offices across the U.S., with more than 565 partners and 8,000 employees.
Grant Thornton works with a broad range of publicly- and privately-held companies, government agencies, financial institutions, and civic and religious organizations. Core industries served include consumer and industrial products, financial services, not-for-profit, private equity, and technology. Grant Thornton focuses on serving dynamic organizations that pursue growth holistically — whether through revenue improvement, leadership, mission fulfillment or innovation.
It is Grant Thornton's policy to promote equal employment opportunities. All personnel decisions, including, but not limited to, recruiting, hiring, training, promotion, compensation, benefits and termination, are made without regard to race, creed, color, religion, national origin, sex, age, marital status, sexual orientation, gender identity, citizenship status, veteran status, disability or any other characteristic protected by applicable federal, state or local law.
Title: Business Technology-Strategic Business Analyst-Tax Services
Location: IL-Oakbrook Terrace
Requisition ID: 043260
Grant Thornton LLP