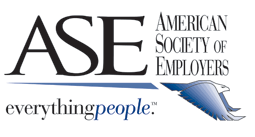 Job Information
Grant Thornton LLP

HCS Executive Compensation Tax Director

in

New York

,

New York
Grant Thornton is collaborative, entrepreneurial and on the move. As part of a dynamic global organization of 47,000 people serving clients in more than 140 countries, we have the agility and focus it takes to be a leader.   Compensation and Benefits Consulting (CBC) Director
Position Summary:
Grant Thornton's responsive, partner-led Tax service teams help dynamic companies navigate complexity and grow with insightful, practical tax advice. In addition to tax professionals across the United States, our Washington National Tax Office provides deep technical knowledge and responsive support in local, state, federal and international tax. Our tax services include: compliance, human capital services, federal tax services, international tax services, state and local tax services, private wealth services, tax reporting and advisory, partnership taxation, not-for-profit tax, and mergers & acquisition tax services.
The Compensation & Benefits Consulting Director will serve as a regional subject matter practice leader and will procure, develop, and complete compensation consulting engagements such as compensation committee advisory services covering compensation bench marking, equity-based compensation programs, incentive compensation, non-qualified deferred compensation plans, and procedural due diligence within an International Accounting Firm. This individual will also have a broad working knowledge of benefits and human resource consulting services and be well suited to work with a small team of consultants on a broad array of compensation and benefit consulting projects.
Essential Duties and Responsibilities:
Develop and maintain strong relationships with business owners and CEO's of current and potential clients
Effectively manage overall client relationships to assure client satisfaction
Identify and capitalize on opportunities to sell services to existing and potential clients
Effectively manage the fundamentals (i.e. realization, utilization, leverage, accounts receivable, expenses)
Coach, counsel, and train managers, seniors and staff
Ensure continuous improvement and development of tax professionals
Successfully integrate industry initiatives with local office strategy
Drive strategy development and implementation, profitability and growth for the Tax Practice.
Elevate Grant Thornton brand by demonstrating thought leadership and embracing our marketing and sales programs.
Promote collaboration between service lines and industries to provide high quality client service.
Attract, develop and retain top talent for the Tax Practice.
Ensure the Tax Practice maintains a high level of quality and follows the firm's quality control policies.
Identify and capitalize on opportunities to sell services to existing and potential clients.
Engage in productive interaction and teaming with office, regional and national leadership.
Use knowledge of the client, competition, market and product or service to expand services to current clients. Serve as business adviser to client.
Utilize the appropriate firm resources to develop and close sales opportunities that fit within the firm strategy.
Fully support and implement the firm's performance management process including individual assessment, project evaluation and coaching.
Promptly identify problems related to financial performance and implement effective solutions to address financial performance problems.
Proactively anticipate and stay informed of information related to their specialty including regulations, market practices, trends, economic factors, and risk.
Demonstrate and maintain technical expertise in all matters related to their specialization.
Work closely with other key Partners, managers and staff to integrate practice development skills into a team approach for New Business Development.
Possess ownership of ideas and share new ideas and practices as they grow the skills of the staff and assist in the implementation of our business plan/strategy.
Adhere to the highest degree of professional standards and strict client confidentiality.
Attend professional development and training sessions on a regular basis.

Other duties as assigned.

Bachelor's degree in Accounting. Masters in Taxation, LLM in Taxation, or JD preferred. CPA license.

A minimum of ten or more years of progressive federal tax consulting and/or compliance experience in public accounting or a combination of corporate and public accounting experience.
Experience in a medium- to large-sized public, regional, or national accounting firm.
Demonstrated success in a leadership role.
Experience in Corporate, S-Corp. and/or Partnership returns.
Excellent analytical, technical, and tax accounting/technology skills with proficiency in US GAAP, tax compliance, corporate consolidated returns, consolidated federal tax returns, partnership returns, and combined state tax returns.
Consulting experience within Tax system and process improvement implementation.
Knowledge of CORPTAX, Vertex or ONESOURCE software.
Outstanding experience in staff and tax management in an integrated client service team.
Computer expertise including knowledge of tax software and technology.
Demonstrated new business development experience.
Ability to manage and develop staff in a highly interactive team environment.
Ability to manage multiple engagements and competing priorities.
Additional Information:
Ability to work additional hours as needed and travel to various client sites.
Benefits
Grant Thornton LLP promotes a nationally recognized culture of health and offers an extensive array of benefits to meet individual lifestyles. For a complete list of benefits, please visit www.gt.com.
Founded in Chicago in 1924, Grant Thornton LLP (Grant Thornton) is the U.S. member firm of Grant Thornton International Ltd., one of the world's leading organizations of independent audit, tax and advisory firms. Grant Thornton has revenues in excess of $1.7 billion and operates 59 offices, with more than 590 partners and 8,500 employees in the United States and at our Shared Services Center in Bangalore, India.
Grant Thornton works with a broad range of publicly- and privately-held companies, government agencies, financial institutions, and civic and religious organizations. Core industries served include consumer and industrial products, financial services, not-for-profit, private equity, and technology. Grant Thornton focuses on serving dynamic organizations that pursue growth holistically — whether through revenue improvement, leadership, mission fulfillment or innovation.
It is Grant Thornton's policy to promote equal employment opportunities. All personnel decisions, including, but not limited to, recruiting, hiring, training, promotion, compensation, benefits and termination, are made without regard to race, creed, color, religion, national origin, sex, age, marital status, sexual orientation, gender identity, citizenship status, veteran status, disability or any other characteristic protected by applicable federal, state or local law.
Title: HCS Executive Compensation Tax Director
Location: New York-New York
Requisition ID: 042675
Grant Thornton LLP