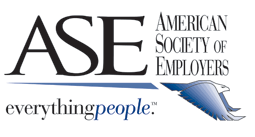 Job Information
Tenneco

Maintenance Technician

in

Ligonier

,

Indiana
Maintenance Technician
Tracking Code
h180244-846
Job Description
POSITION SUMMARY:
This position performs plant maintenance inspections, preventative maintenance, noting and writing up work orders in the computer for any findings. Performs all housekeeping tasks to maintain cleanliness of plant facility.
ESSENTIAL DUTIES AND RESPONSIBILITIES:
Works without direct supervision. Must also be able to perform as a team member in order to respond to other employees and supervisor's requests and work effectively in a team environment.

Help out maintenance and all other personal as a team member would.

Handle cleaning supplies and equipment, complete cleaning tasks and follow safety regulations.

Use Lean principles, Quick Change Technology, Total Productive Maintenance, Cell Design, and 5S as a tool to help our plant run more efficiently.

Employee must perform his/her job within acceptable safety, environmental, quality, productivity and performance standards as outlined in plant policies, handbooks and applicable work instructions.

Properly maintains 5S of lube room and wash bay.

Performs required inspections and maintains supplies on hand for spills.

Perform Preventative Maintenance on all equipment, machinery and facilities as scheduled, per guidelines and complete required forms and paperwork.

Performs preventative maintenance on fume and mist collection equipment along with cleaning filters for the robovents and torits.

Clean all traffic mirrors in the plant.

Management of Industrial waste streams including labeling, containerizing, shipping, and manifesting all hazardous / non-hazardous, universal, biohazard waste.

Perform required weekly inspections of ventilation equipment along with waste storage areas and secondary containment areas.

Perform required inspections and maintain eye wash/shower stations and ladders.

Basic plumbing repairs.

Overtime as required/requested.
Required Experience
CRITICAL SKILLS/QUALIFICATIONS:
High School diploma or GED must mechanical skills, and sufficient ability to read and write and communicate accurately. Demonstrate ability to operate a motorized sweeper and handle required cleaning equipment to complete tasks effectively.

Basic computer skills

Certified crane and forklift operator

Certified aerial lift & scissor lift

RCRA/DOT Annual Training

Ability to operate sweeper machine

Knowledge and application of EH&S regulations

Able to follow directions on the use of cleaning supplies and equipment

Ability to work independently without direct supervision

Awareness of employees and activity in work area in all directions

Self directed with skills to complete required checks accurately along with filing of required documentation

Must have a positive attitude and be able to work with others or independently as needed.

Maintain valid Indiana Chauffeurs License
Job Location
Ligonier, Indiana, United States
Position Type
Full-Time/Regular
We are an equal opportunity employer. Employment selection and related decisions are made without regard to gender, race, age, disability, religion, national origin, color, gender identity, sexual orientation, veteran status or any other protected class.
Tenneco