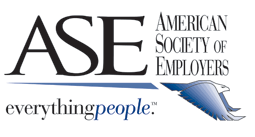 Job Information
Dart Container

Quality Control Technician I

in

Leola

,

Pennsylvania
Quality Control Technician I
Apply now »
Date: Jul 10, 2019
Location:
Leola, PA, US
Company: Dart Container
Quality Control Inspector
4pm - 12am
5 week schedule (includes 2.5 weekends worked)
LID/3A
Do you want to be a valued part of a winning team?
Here at Dart, we know business is a human endeavor. That's why we value our employees and their contributions each and every day.
We are looking for a Quality Control Technician that has a great work ethic, self-motivation and a willingness to comply with all safety and quality standards and GMPs (Good Manufacturing Practices). If you want an opportunity like no other to learn skills and contribute to the heartbeat of our company, Dart is the choice for you!
In this role:
Inspect various products for all defects either at production site or at QC station.

Perform a variety of tests to ensure product safety, quality, and legality standards are met.

Notify operators and mechanics of problems in order to make changes in production machinery to eliminate defects.

Check tape heaters.
Working at Dart:
Dart has been family owned and operated for more than 60 years with a foundation built on honesty, teamwork and respect. We've created a workplace where people who share our values can find success. And because we know most people want more out of their jobs than just a paycheck, we're proud of the many benefits of working at Dart, including:
Multiple schedules working with a diverse group of individuals

Full tuition reimbursement

Opportunities for advancement

Comprehensive benefit package, including health, dental, vision, Flexible Spending Account, 401K and wellness incentives
Are you ready to be part of our team? Apply Now!
Who is our idea candidate?
The ideal candidate must possess all of the following:
Demonstration of minimum proficiency with the English language in order to ensure effective new hire training and on-going communications about safety and quality issues.

Ability to work overtime as needed

Proven history of stable employment

Ability to work weekends as needed

Must be familiar with scales, micrometers, and calculator.

Must have one (1) year of computer experience

Must have at least (1) year of prior quality control experience.
Overview: As the manufacturer of Dart® and Solo® brand products, Dart Container is an industry leading single-use food and beverage packaging company. With 15,000 employees and 40+ locations worldwide, Dart offers more than 4,000 products used every day in restaurants, hospitals, schools and homes around the globe.
Benefits: Dart Container full-time employees enjoy great benefits, including medical, dental, vision, life insurance, 401(k) with company matching contributions, paid vacation, paid holidays, short-term disability, tuition assistance, product discounts and more.
If you experience difficulty applying online, you may call (800) 545-3278 Ext 3390 or email us at applicationassistance@dart.biz for assistance.
Dart Container is an equal opportunity employer and will consider all candidates for employment without regard to race, color, religion, sex, national origin, age, sexual orientation, gender identity, disability status, protected veteran status, or any other characteristic protected by law.
https://www.dartcontainer.com/eeoaa/
If you have a disability and need an accommodation to access this website or for the application process, you should call Dart at (800) 545-3278 Ext 3370 or email us at ADArequests@dart.biz. Relay calls can be made by dialing 711 or the relay number for your state.
Apply now »