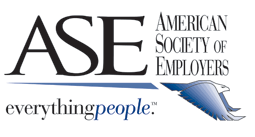 Job Information
Tenneco

Quality Engineer

in

Kettering

,

Ohio
Quality Engineer
Tracking Code
181291-846
Job Description
Tenneco has recently acquired Federal-Mogul. The strategic combination of Tenneco's Ride Performance business with Federal-Mogul's Motorparts business will establish a global aftermarket leader with an impressive portfolio of some of the strongest brands in the aftermarket including Monroe®, Walker®, Wagner®, Champion®, Fel-Pro® and MOOG®. The company's broader aftermarket product coverage, stronger distribution channels, and enhanced channel development will strengthen its position in established and high growth markets (China and India), and drive success through new mobility models and capturing evolving e-commerce opportunities.
We are looking for an experienced Quality Engineer to join our Kettering, OH manufacturing facility. This person is responsible for implementing, coordinating, and improving quality systems. The Quality Engineer will provide technical support (training and facilitating) to company staff and plants to ensure compliance to internal and external customer requirements, with emphasis on continuous improvement in product quality, cost and customer satisfaction. This person will also support the business unit and be responsible for all customer programs. In addition, this person will be responsible for follow up and corrective action coordination of all customer related quality issues. This person will report to the Quality Manager and will become a valued member of our manufacturing team therefore, opportunities for advancement are strong.
The team is ready to act immediately on those candidates who are the best fit for the role. You'll first hear from someone in Talent Acquisition to schedule a phone screen, and then the next step will be a personal interview with our hiring manager. We pride ourselves on moving through processes quickly, and you can be sure of transparency and prompt communication throughout.
RESPONSIBILITIES:
Leads and organizes formal / informal problem-solving in areas of quality, scrap, process capability, warranty, etc.

Provides standard training in quality systems and related areas such as APQP, BOS, Problem Solving, Statistical Process Control, Gage R&R, and error proofing.

Provides guidance and support through APQP, PPAP, and all launch activity through SOP.

Supports continuous improvement initiatives, and PPM sustainability and proper culture with the plant.

Supports compliance with external customer requirements. Travel to customer locations as needed and build successful relationships with customer base. Understands and communicates product function and customer interface issues.

Interfaces with NPIS teams including design / process engineering, purchasing, manufacturing plants and customer to resolve and prevents issues on new product / process launches.

Leads team to identify and resolve inter-company quality issues.

Guides and coordinates the functional areas to comply with the requirements of the necessary quality standards (ISO/TS16949 and ISO14001) certification.

Coordinates / facilitates continuous improvement in system compliance, product quality, customer satisfaction, cost of quality, etc.

Compiles and submits monthly performance reports (PPM & COPQ BOS, Departmental Reports, Warranty Report, etc.) to the Business Unit Executive Staff.

Coordinates corrective action reports to customer on failure issues on parts and services.
Required Experience
EDUCATION:
Bachelor's Degree in Engineering, Statistics, or related field.
SKILLS & EXPERIENCE:
2+ years of experience in automotive quality, preferably manufacturing.

Knowledge of automotive OE quality systems/requirements preferred.

ASQ certified quality engineer, or certified quality auditor preferred.

Working Experience with AIAG advanced quality planning (APQP), failure mode and effects analysis (FMEA), Statistical Process Control (SPC), PPAP, ISO 9001 and IATF 16949 version, PSO, internal auditing, and structured problem solving including Six Sigma Black Belt and or Red-X preferred.

Experience with welding and assembly processes is desired.

Manufacturing experience required
Job Location
Kettering, Ohio, United States
Position Type
Full-Time/Regular
We are an equal opportunity employer. Employment selection and related decisions are made without regard to gender, race, age, disability, religion, national origin, color, gender identity, sexual orientation, veteran status or any other protected class.
Tenneco