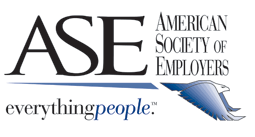 Job Information
General Motors

Mechanical Engineer - MFE0005742

in

Kansas City

,

Kansas
There's never been a more exciting time to work for General Motors.
To achieve our vision of a world with Zero Crashes, Zero Emissions and Zero Congestion, we need people to join us who are passionate about creating safer, better and more sustainable ways for people to get around. This bold vision won't happen overnight, but just as we transformed how the world moved in the last century, we are committed to transforming how we move today and in the future.
Our culture is focused on building inclusive teams, where differences and unique perspectives are embraced so you can contribute to your fullest potential as you pursue your career. Our locations feature a variety of work environments, including open work spaces and virtual connection platforms to inspire productivity and flexible collaboration. And we are proud to support employee volunteer interests and make it a priority to join together in efforts that give back to our communities.
At the new General Motors, we are passionate about designing, building and selling the world's best vehicles. This vision unites us as a team each and every day and is the hallmark of our customer-driven culture. Making the world's best vehicles can only happen with the world's greatest employees. GM is in the process of reinventing our industry with innovative products like the Chevy Volt and OnStar.
Our culture is centered on being Made For More. It's a concept reflecting our constant pursuit and confident expectation for more out of life—for our company, for our planet, for our customers, and for ourselves. Because our work goes beyond making cars; it's about allowing people greater access to and more meaningful interactions with the world around them. From designing and engineering state-of-the-art plants and developing new vehicles and technologies to creating new marketing programs, our team members are valued for their unique contributions. We are seeking individuals who are looking to make a difference in one of the world's most iconic companies.
As state-of-the-art technologies continue to transform the automotive industry, GM is committed to maintaining its position as an industry leader and establishing its innovative vision for the future of transportation. Learn more at http://careers.gm.com.
Mission: Design, build and sell the world's best vehicles.
This position is for a Mechanical Engineer at the General Motors Fairfax Assembly & Stamping Plant located in Kansas City, KS. Fairfax Assembly proudly assembles the Chevrolet Malibu and Cadillac XT4. The General Motors Fairfax Assembly Plant has been producing World Class Quality vehicles in the Kansas City area since 1945. Fairfax Assembly was the first industrial facility to operate as a dual purpose manufacturer producing both automobiles and jet fighters in the same building. The present facility, constructed in 1985, has received numerous awards, including North American Car of the Year for the Chevrolet Malibu, as well as earning a top safety rating by the National Highway Traffic Safety Administration and J.D. Power recognition in multiple categories. In addition to the industry awards, the plant has received several capital investments, helping to make it the largest employer in the Kansas City Metro area. The plant workforce is represented by UAW Local 31.
Candidates must be capable of functioning in a highly technical automotive manufacturing environment. Work is of a highly technical nature where independent judgment is used and decisions made within the limits of general practices and policies. Assignments may include working in plant engineering, body shop, paint shop, general assembly or facilities depending upon individual strengths and capabilities.
This position is located in Kansas City, KS at the Fairfax Assembly & Stamping Plant and will be filled at either the 6th or 7th level.
Responsibilities of this position include Technical Support Activities working in a team environment such as:
Basic Required
High level of analytical ability and creativity where problems are unusual and complex
Strong work ethic (self-starter, responsible, follow through on assignments, etc.)
High level interpersonal and communication skills (oral and written) to work effectively with business partners to meet mutual goals
Comfortable with technology tools (PCs, Microsoft Office (Excel, Word, Power Point) and knowledge of computer software as it pertains to engineering, in particular AutoCAD.
Flexibility (work hours, rotating shifts, moving quickly from one assignment to another as priorities change)
Support and assist maintenance with mechanical troubleshooting support
Recommend equipment improvements, or manufacturing methods, which would result in improved quality or greater efficiency.
Strong industrial structural engineering experience as it relates to analyzing building panel point loads and the analysis of summary loads.
Strong conveyor mechanical engineering knowledge (power and free, COE, lifts / VDLs, PRBs, cross transfers, skid systems, etc.) as it relates to automotive assembly process.
Understanding of industrial fall hazard controls as it pertains to design.
Understanding of industry construction standards (OSHA requirements, NFPA)
Strong project management skills (scheduling, cost, resource planning, communication planning).
Experience working with union skilled trades, directing trades to execute construction projects.
Shift work as required
Education and Training
Bachelor's of Science in Mechanical Engineering
Preferred Technical skills/experience:
10+ years' experience in automotive conveyor systems and / or structural analysis.
Registered PE Certification
Understanding of IBC, AISC standards.
Knowledge of Team Center or Meridian.
Basic industrial controls knowledge.
Basic knowledge of robot automation, particularly Fanuc robots.
Knowledge of fluid fill systems.
Knowledge of automated welding and adhesive/sealing dispense.
Knowledge of drives / motion control.
General Motors