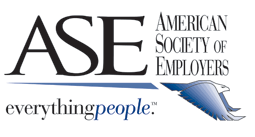 Job Information
Citizens Bank

Loan Servicing Specialist

in

Johnston

,

Rhode Island
Description
Loan Servicing Specialist role performs advanced clerical operations tasks that are routine and/or repetitive in nature in a fast paced environment. The position requires the application of various complex methods, procedures and knowledge of the business unit's product(s) and application(s). The position requires routine decision making without consultingsupervisor and the ability to prioritize. Will determine the source of problems and work to resolve them accurately and within quality control and service levelagreement requirements. The incumbent is expected to utilize knowledge of regulatory and compliance requirements to help minimize financial risk to the bank and detailed knowledge of multiple systems to solve problems. May provide customer service for internal and/or external customers. Performs other such duties as assigned.May include reporting responsibilities which may entail creating, monitoring and analyzing. May assume department administrative duties as required. May interface with other departments on projects or initiatives. Provides training and/or feedback for new and existing staff members. May require multi-tasking and cross training within the department. Provide technical support to the management team and department colleagues on business specific systems and/or processing issues. The incumbent must possess ability to work efficiently in a high volume, fast paced, deadline oriented environment.
Qualifications
Ability while processing daily tasks to consider process improvements simultaneously.Strong ability to multi-task & strong organizational skillsStrong ability to communicate effectively verbally and written with all levels of colleaguesExcellent customer service skillsStrong product knowledgeAdvanced department specific system functionalities and specific mainframesSolid knowledge of MS Word & OutlookSolid knowledge of MS Excel & PDF Creation/ ConversionAdvanced knowledge of department computer applications and systems.Strong PC skills.2 - 3 years Operations experience, preferably in a financial institution or a financial services firm.Experience with FCRA and/or Consumer Lending products is preferred.Desire to become the Subject Matter Expert (SME) on credit bureau reporting systems.Ability to properly leverage production and quality with daily work product.Education:High School Diploma RequiredHours and Schedule:Hours per Week: 8:30 am to 5 pmWork Schedule: Monday through Friday
Why Work for Us
At Citizens, you'll find a customer-centric culture built around helping our customers and giving back to our local communities. When you join our team, you are part of a supportive and collaborative workforce, with access to training and tools to accelerate your potential and maximize your career growth.
Equal Employment Opportunity
It is the policy of Citizens Bank to provide equal employment and advancement opportunities to all colleagues and applicants for employment without regard to race, color, ethnicity, religion, gender, pregnancy/childbirth, age, national origin, sexual orientation, gender identity or expression, disability or perceived disability, genetic information, citizenship, veteran or military status, marital or domestic partner status, or any other category protected by federal, state and/or local laws.
Equal Employment and Opportunity Employer/Disabled/Veteran
Citizens Bank is a brand name of Citizens Bank, N.A. and each of its respective subsidiaries.
Citizens Bank