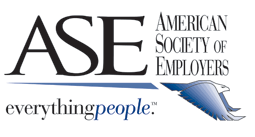 Grant Thornton LLP

Transaction Services Strategic Solutions Operations Diligence Manager

in

Houston

,

Texas
Grant Thornton is a collaborative, entrepreneurial firm on the move! As part of a dynamic, global organization of more than 47,000 people serving clients in more than 120 countries, we have the agility and focus it takes to be a leader.
Transaction Services – Strategic Solutions
Grant Thornton's Advisory professionals are progressive thinkers who create, protect, transform value today, so our clients have the opportunity to thrive and grow. Our advisory practice creates holistic solutions delivered by innovative, curious professionals who bring technical depth and industry insight to our clients.
Transaction services creates value. Our Transaction Services (TS) delivery model addresses the entire transaction lifecycle, enabling engagement opportunities throughout the lifetime of a deal. TS services include Diligence, Corporate Value Consulting, Strategic Solutions and Tax
Position Summary:
Grant Thornton is seeking a Manager to join its Transaction Services – Corporate Advisory Team and support ongoing operational due diligence often done in parallel with financial and tax due diligence. The individual will take an active role in assisting our clients during diligence phase of mergers, acquisitions and divestitures through effective assessments and analysis of deal thesis, value drivers, commercial strength of target along with operational components of a business including assessing the synergy targets identified by the Acquirer, and considering other factors in terms of the operational soundness of an acquisition candidate.
Grant Thornton'sTransaction Services - Strategic Solutions Teamis comprised of professionals across service offerings in:
* Corporate Advisory o Business/Operations diligence
o Performance improvement o Turnaround and restructuring o Interim management
* Integration & Separations Management
Transaction Accounting Services

Capital Markets Our team helps clients identify critical success factors associated with the strategy of a specific transaction including the underlying business operations, potential synergy or cost reduction opportunities, and commercial factors related to an acquisition. We provide insights with regard to business implications associated with the transaction, assist in identifying risks, and provide recommendations as to how to mitigate such risks.

At Grant Thornton, our professional staff applies traditional and cutting-edge approaches and methods to a variety of analyses required in an Integration or Separation transaction. As part of our team, the Manager will utilize these approaches, our methodologies, and our models to execute client projects.

Essential Duties and Responsibilities:

Review available data and assist in conducting management interviews

Gain comprehensive understanding of client operations, functions, processes, and business objectives and utilize that knowledge on engagements.

Develop high level insights related to deal thesis, value drivers, target commercial strength

Draft diligence report identifying potential risks and issues with different business and back office functions

Develop bottom-up synergy assessment model including identifying hypotheses and synergy ranges

Develop cost model required to support a standalone business with opex detail

Provide engagement oversight responsibilities, including performance reviews, task delegation, project scheduling, project financials, and quality review and client management.

Engage and implement necessary methods and processes related to the needs of the engagement.

Ensure client understanding and required participation in the process in order to deliver on content and time commitments.

Communicate work products to clients.

Maintain a good working relationship with clients to enhance customer satisfaction, working with client management and staff at all levels.

Meet or exceed sales targets for new and follow-on work.

Meet or exceed targeted billing hours (utilization).

An ideal candidate has a balance of functional business experience and consulting experience, skewed toward the former.

Bachelor's degree required; focus in Business Administration, Finance or Organizational Development, Industrial/Organizational Psychology. A bachelor's degree in engineering with business experience is also acceptable.

6 to 10 years of relevant experience in a specific, relevant business process, project management planning and/or execution, program management, stakeholder engagement, and financial and operational diligence.

Strong excel-based financial modeling skills

Experience working in separation transactions, conducting interdependency assessments.

Experience working in integration transactions designing the integration blueprint and providing inputs to detailed transition planning.

Expertise with assessment techniques and tools to assess commercial strategy.

Excellent core consulting skills in interviewing, writing and oral communication.

Experience in or exposure to developing training strategies and plans.

Strong written and oral communication skills.
Must be willing to take initiative, be proactive on engagements, and be decisive.

Comfortable presenting information to large groups of people, facilitating meetings and leading group discussions.

Ability to analyze large sets of data and communicate findings to others.

Proficient in Microsoft Office Suite (PowerPoint, Visio, Word, Excel, Project).

Assist PPMD's on proposals and business development calls.

Demonstrated ability to manage work efforts in a collaborative and fast-paced environment.

Creativity exhibited in developing and executing communications materials.

Ability to execute tasks independently with minimal guidance from senior management.

Coach and mentor junior staff members.

Ability to obtain and maintain firm independence and abide by firm ethics requirements.

Availability to work additional hours and/or travel as needed.

Benefits:

Grant Thornton LLP promotes a nationally recognized culture of health and offers an extensive array of benefits to meet individual lifestyles. For a complete list of benefits, please visit www.gt.com .

Founded in Chicago in 1924, Grant Thornton LLP (Grant Thornton) is the U.S. member firm of Grant Thornton International Ltd., one of the world's leading organizations of independent audit, tax and advisory firms. Grant Thornton has revenues in excess of $1.3 billion and operates 58 offices across the U.S., with more than 565 partners and 8,000 employees.

Grant Thornton works with a broad range of publicly- and privately-held companies, government agencies, financial institutions, and civic and religious organizations. Core industries served include consumer and industrial products, financial services, not-for-profit, private equity, and technology. Grant Thornton focuses on serving dynamic organizations that pursue growth holistically — whether through revenue improvement, leadership, mission fulfillment or innovation.

It is Grant Thornton's policy to promote equal employment opportunities. All personnel decisions, including, but not limited to, recruiting, hiring, training, promotion, compensation, benefits and termination, are made without regard to race, creed, color, religion, national origin, sex, age, marital status, sexual orientation, gender identity, citizenship status, veteran status, disability or any other characteristic protected by applicable federal, state or local law.
Title: Transaction Services Strategic Solutions Operations Diligence Manager
Location: Texas-Houston
Requisition ID: 040761
Grant Thornton LLP