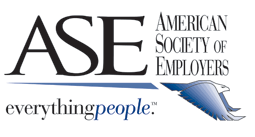 Job Information
Dart Container

Maintenance Supervisor

in

Horse Cave

,

Kentucky
Maintenance Supervisor
Apply now »
Date: Jul 5, 2019
Location:
Horse Cave, KY, US
Company: Dart Container
Day-to-Day Role:
Follow practices and processes intended to provide safe products that comply with appropriate laws and regulations, meet the company quality standards, and serve the needs of our customers. This includes a commitment to a process of continuous improvement.

Ensure Dart Container's goals specific to: Safety, Quality, Service, Efficiency and Employee Development.

Fair and equal treatment of all employees with regard to all aspects of employment, regardless of any protected characteristics.

Coordinate the efforts of all reports (Lead Maintenance, Mechanics, Electrician/Electronic Techs and Specialists) on the shift.

Coordinate with production supervisors on machine downtime to schedule preventive maintenance.

Coordinate with production supervisors and production planning any tooling changes and equipment installations.

Take daily attendance, schedule personnel on specific lines and coordinate lunch and rest breaks.

Conduct performance evaluations to include wage reviews of employees.

Understand, support and follow Leadership Expectations and VCPs.

Perform other duties within the employee's training and skills as directed by the Production Manager.
Core Skills and Qualifications:
The ideal candidate must possess all of the following:
Strong communication skills in order to clearly explain options and solutions to end-users.

Demonstrate minimum proficiency with the English language in order to ensure effective new hire and ongoing communications about safety and quality issues.

One (1) year supervisory experience with strong leadership and management skills.

Three (3) years of maintenance experience.

Ability to work overtime as needed.

Ability to work weekends as needed.

Demonstrated involvement in maintaining a safe and efficient working environment.
Preferred Skills and Qualifications:
Three (3) years of experience with schematics, blueprints, and electrical drawings, preferred.

Departmental experience preferred (internal candidates).

SAP experience preferred.
Overview: As the manufacturer of Dart® and Solo® brand products, Dart Container is an industry leading single-use food and beverage packaging company. With 15,000 employees and 40+ locations worldwide, Dart offers more than 4,000 products used every day in restaurants, hospitals, schools and homes around the globe.
Benefits: Dart Container full-time employees enjoy great benefits, including medical, dental, vision, life insurance, 401(k) with company matching contributions, paid vacation, paid holidays, short-term disability, tuition assistance, product discounts and more.
If you experience difficulty applying online, you may call (800) 545-3278 Ext 3390 or email us at applicationassistance@dart.biz for assistance.
Dart Container is an equal opportunity employer and will consider all candidates for employment without regard to race, color, religion, sex, national origin, age, sexual orientation, gender identity, disability status, protected veteran status, or any other characteristic protected by law.
https://www.dartcontainer.com/eeoaa/
If you have a disability and need an accommodation to access this website or for the application process, you should call Dart at (800) 545-3278 Ext 3370 or email us at ADArequests@dart.biz. Relay calls can be made by dialing 711 or the relay number for your state.
Apply now »