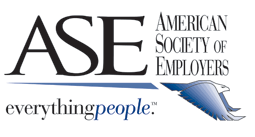 Tenneco

2nd shift Operator

in

Hartwell

,

Georgia
2nd shift Operator
Tracking Code
S179320-846
Job Description
Position Purpose:To set up and operate machinery in support of the manufacturing process. Incumbent is also responsible for performing a variety of straightforward, routine manufacturing functions within the assigned work area.
Summary of Primary Duties:The incumbent is responsible for the operation and set up of machinery in the assigned department or work area ensuring that product meets or exceeds customer requirements. The incumbent participates in the company's quality initiatives including, but not limited to: TS/ISO certification and maintenance of quality systems in place. The incumbent participates in the company's safety programs by ensuring a safe and clean working environment, timely reporting of any safety violations, timely reporting of any workplace incidents or injuries, and effective housekeeping.
Principal Responsibilities and Duties: 1. Sets up machinery within the assigned department or work area to meet production specifications. 2. Operates machinery and equipment ensuring, customer requirements are met or exceeded. 3. Performs routine quality checks on manufactured product ensuring minimal defects. 4. Completes reports including but not limited to: poke-yoke charts, set up sheets, and scrap tickets. 5. Knows and follows all documented work instructions, etc.
Required Skills
Knowledge, Skills and Experience Required:
High school diploma or equivalent required (if outside hire).

Able to read, write and comprehend the English language.

Able to perform basic mathematical functions, including addition, subtraction, multiplication, and division.

Good eye-hand coordination.

Mechanical aptitude.

Knowledge of SPC and quality systems.
Physical Requirements:
Lifting, carrying, pushing items up to 50 lbs.

Repetitive motion.

Standard levels of concentration.

Ability to react to rapid changes
Safety Requirements:
Safety shoes;

Eye protection;

Hand protection;

Hearing protection;

Face protection
Job Location
Hartwell, Georgia, United States
Position Type
Full-Time/Regular
We are an equal opportunity employer. Employment selection and related decisions are made without regard to gender, race, age, disability, religion, national origin, color, gender identity, sexual orientation, veteran status or any other protected class.
Tenneco