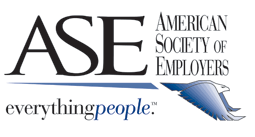 Job Information
General Motors

Senior Finance Analyst - FIN0011585

in

Detroit

,

Michigan
The Sr. Analyst, Data Analytics will be responsible to build, develop and execute data analytics for internal audit. This includes data analytic projects and continuous monitoring techniques executed with consistency and overall strategy, policy and procedures of the company. This position is located at the corporate headquarters in Detroit, Michigan.
Key Responsibilities:
This position is responsible for:
- Collaborate with business, IT, and internal audit to capture, prioritize and document data analytic requirements and drive measurable results
- Recommend and implement appropriate analytic solutions to meet audit objectives
- Proactively identify opportunities for application of advanced analytics and automation in audit processes
- Analyze large amounts of structured and unstructured information, identify anomalies, and provide useable insight to internal and external customers
- Implement advanced analytic techniques including predictive modeling, natural language processing, and machine learning
- Implement audit process automation using RPA (robotic process automation tools)
- Present complex information using data visualization techniques
- Provide training and guidance to internal audit staff focused on data analysis methodology and tools
- Knowledge development and transfer to both internal and external customers
- Support internal audit annual risk assessment and planning activities
- Identify opportunities for cost recoveries, cost avoidance, and process and control improvements
- Prepare documentation and analytical reports that effectively summarize results, assumptions, and conclusions.
Communicate data analytic conclusions to internal audit and business
- Establish relationships with business, IT, and internal audit personnel at appropriate levels. Consistently deliver quality analytics. Monitor progress, manage risk and ensure key stakeholders are kept informed about progress and expected outcomes. Stay abreast of current business and industry trends relevant to the client's business.
- Demonstrate in-depth technical capabilities and professional knowledge. Demonstrate ability to assimilate new
knowledge. Possess good business acumen. Stay current with data analytic techniques/technology
Sr. Analyst, Data Analytics will possess a combination of business knowledge, technical skills, people skills, and the ability to guide a data strategy. The Sr. Analyst, Data Analytics must possess technical expertise complimented by strong finance analytical abilities.
The Sr. Analyst, Data Analytics must have the ability to manage the extraction, modeling, and front end solution of information from various finance databases using complex query statements and advanced database tools. The Sr. Analyst, Data Analytics must have skills to provide data analyses comparing the company's results to those of competitors and the industry, and to draw insights from the organization's data.
- Bachelor or Advanced degree in computer science, statistics, operations research, engineering, accounting, finance or a related field. MBA or MS degree preferred
- 3-5 years of experience using business intelligence tools and data bases, applying advanced analytics and data
reporting techniques in a large complex environment
- 3 + years of experience developing, deploying and monitoring performance of predictive analytics and machine learning based models
- Proficiency in at least one statistical analysis language: R, Python, SAS
- 1-3 years of experience in internal audit, finance, accounting environment
- 1 + years of experience developing RPA solutions preferred
- Strong written and verbal communication, presentation, and technical writing skills, coupled with a strong interest in
further developing and integrating operations with technology skills
- 3-5 years of experience using Tableau Software Intelligence suite (including desktop and server deployment), or similar front end data solutions (e.g., IBM Cognos, Business Objects, MS Excel, MS Access), including ability to design and implement canned / Ad-Hoc reports and complex dashboard solutions
- Working knowledge of SAP (FI/CO/MM/SD modules)
- Experienced with data acquisition and manipulation, modeling, and analyzing data from core financial platforms (SAP, Hyperion, Enterprise Data Warehouse) and various mainframe systems
- Experience with ETL (Alteryx), SAS, SPSS, R
- Experience writing efficient Structured Query Language (SQL) using various SQL-development software packages
including Teradata and Oracle PL/SQL. Ability to use custom SQL or Hadoop for complex data pulls
- Extensive experience in Database querying, writing procedures, complex joins and indexes
- Ability and comfort level independently researching inquiries and emerging issues, including regulations, industry
practices, and new technologies
- Experience mapping out the conceptual designed for planned database; considering both the back-end organization of data and front-end accessibility for end users
- Highly collaborative work style. Enjoys working in a fast-paced team environment
- Demonstrated leadership and management skills. Ability to manage and work with external consultants
- Strong organization skills to manage multiple tasks/projects simultaneously. Strong communication skills (verbal, written,and presentation)
- Ability to travel
General Motors