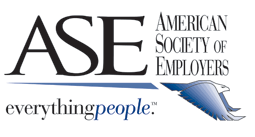 Job Information
Stryker
Installation Technician, Alberta & British Columbia

in

Calgary

,

Canada
Job Overview
This position is responsible for developing and implementing the activities of on-site installations to meet project goals and quality objectives and providing in-house technical support. This individual must serve as a contributing member of the Communications team while championing Stryker's Mission and Values.
Individual Responsibilities:
Proactively collaborates with internal teams/departments to promote a culture of inclusiveness and cooperation

Responsible to live and exemplify Stryker's Values: Integrity, Accountability, People, and Performance.
Functional Responsibilities:
Responsible for verification that all aspects of infrastructure are in place upon arrival at site

Required to perform system functional checks, identify problem areas, and affect minor calibration adjustments

Responsible for the quality of the installation and compliance with integration and documentation procedures and standards

Interacts daily with Project Management and/or functional peer groups regarding the progress of the installation project

Recommends and initiates preventative and corrective action with regard to product nonconformance and quality system activities

Assists other departments in the development and improvement of products; this includes preparation/update of documentation, simplifying the installation process, and the formal presentation of technical data to management and/or peers

Provides support with servicing equipment and maintenance when required

Experience with interpreting schematics diagrams

Experience with large scale integration techniques

Experience with customer/project management

Ability to improvise based on environmental/infrastructure needs

Ability to analyze and resolve non-routine testing and/or equipment issues using independent judgment

Effective interpersonal and communication skills in English

Good decision making and problem solving skills

Good math and technical writing skills

Ability to follow and explain detailed instruction and inspection procedures

Ability to complete detailed documentation accurately

Ability to identify issues outside scope of project and refer to appropriate individuals

Ability to travel frequently/when necessary

Education & Qualifications

University degree or college diploma (Manufacturing technology, electronics, or related field is preferred)

1-4 years related technical or installation experience

Demonstrated ability to operate small hand tools (e.g. pliers, screwdrivers, hammer, wrenches, strippers, crimpers, etc.), power tools, and test equipment (e.g. data loggers, strip recorders, micrometers, voltmeters, waveform/vectorsopes, etc.)

Advanced cable management and connection techniques

Must be able to interpret A/V control system flow schematics

High-level knowledge of Stryker Communications Product set

Ability to read and understand system flow documentation and amend such documents to reflect the "as built" system

Internal applicants with an equivalent combination of education, experience and performance over time at Stryker will be considered
Work From Home: Yes
Travel Percentage: Up to 75%
Stryker is one of the world's leading medical technology companies and, together with its customers, is driven to make healthcare better. The company offers innovative products and services in Orthopaedics, Medical and Surgical, and Neurotechnology and Spine that help improve patient and hospital outcomes. More information is available at www.stryker.com
Stryker