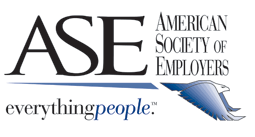 Job Information
General Motors

Mainframe Developer - INF0021796

in

Atlanta

,

Georgia
About the Team:
Our Mainframe Application Development team supports many projects within GM in a distributed Global environment. This team is a Centre of Excellence driving application upgrades moving to a Parallel Sysplex environment. The new environment delivers the latest tools including Zowe Open Source Software enabling a modern developer desktop with source code control using GIT, and tool chains supporting a DevOps delivery approach. The team will support all vertical functions in GM providing application development, upgrades and support.
About the Role:
This Mainframe Developer will be responsible for new application development and support. The role will include estimation, analysis, design, programming, unit/integration testing, deployment, code debugging and job scheduling. In addition, the Developer will mentor, develop and assign work to junior developers. L3 support will be a project requirement. This developer will work in a highly collaborative and increasingly Agile environment and will assume a key role for various new solutions within GM's business.
This is a role that would suit someone with at least 10 years of Mainframe skills, who is a strong team player with a positive, confident attitude and a flexible approach.
Role Responsibilities:
Communicate effectively with a positive and confident attitude
Participate in design and code reviews
Mentor junior team members and apprentices
Design and oversee development of quality code in a timely manner
Estimate, and design small increments of work for Junior developers
Perform root cause analysis and quick prototypes
Report status of assigned software development and/or maintenance tasks consistently following the specified software development methodology
Promote improvements in lean software engineering practices such as test-driven development, continuous integration, and continuous delivery
Qualifications:
Prospective candidates will need creativity, decision-making skills, a drive for results, the ability to develop peer relationships, a strong technical learning capability, excellent communication skills and a strong work ethic. In addition, the candidate will possess some or all of the following skills:
Fully-qualified individual contributor who has knowledge and understanding of all aspects of function
Ability to operate with a high level of independent judgment and are typically responsible for implementing functional strategy, administering and coordinating programs, counseling and advising management
Broad technical knowledge, training and understanding combined with creative and independent thinking
Proficiency in many technical functions and ability to integrate across disciplines and platforms
Performs complex assignments requiring a wider application of principles, theories and concepts
Ability to interact with senior internal and external personnel
Ability to lead and provide direction to a team of professionals
Bachelor's degree or Master's in Computer Science (or related field) or an equivalent combination of education and recent, relevant work experience is required.
Technical Skills Required:
Developer with a combination of skills in some (or all) of the following:
PL/1 and/or COBOL
ISPF Panels, CLIST, Skeletons, REXX
JCL
IMS
DB2
CA-7
Endevor (or another source code control system such as Panvalet
IBM Developer for z Systems
Skills Preferred:
Agile, SCRUM, KANBAN, SAFe methodologies
GIT
Jenkins
Zowe
TFS
Midrange platforms
Basic Assembler Language
General Motors